It is a pleasure to be back in Oregon, and especially to be able to address technologists from the Northwest. Reading and watching the Harry Potter stories, we've become acquainted with the idea of wizards and witches, people who can perform amazing and useful feats of magic. But to no small degree, we have wizards in our midsts, who, with the special knowledge of secret incantations, and the connections of copper and glass fibre, can talk to each other globally, and even assemble oracles of knowledge.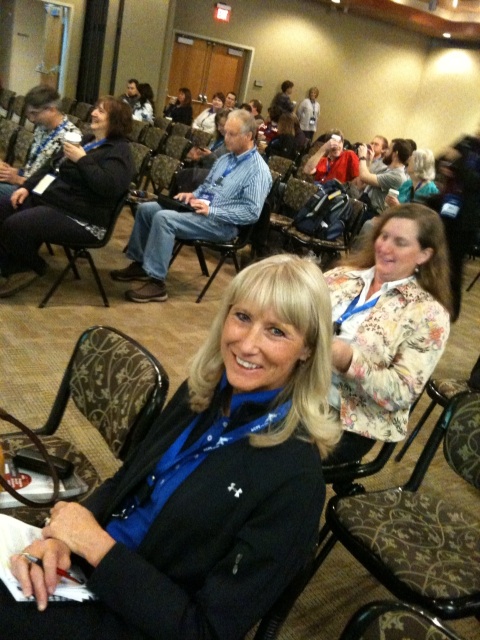 Another new audience
We live in amazing times.
Perhaps it is a magical world for me. I taught history before the personal computer was invented. But for today's children, it is a part of their lives. These information and communication technologies that you form and facilitate are a central part of their culture, and perhaps it is from their 'native'1 information experiences that we might answer the question, "How do we harness these new technologies for teaching and learning?"
In Welcome to "Their" World, I will try to go past the inclination that many educators have, to bring our learners world into the classroom, and examine some of the qualities of that world, to crack the code of the 'native' information experience in such a way that we might hack that code to create more appropriate learning environments in our schools.
- Posted using BlogPress from my iPad
Prensky, Marc. "Digital Natives, Digital Immigrants." On the Horizon October 2001. 04 Nov 2005 . [↩]
This work, unless otherwise expressly stated, is licensed under a
Creative Commons Attribution-Noncommercial-Share Alike 3.0 United States License
.