I appreciate all of the valuable feedback so many people gave me regarding the initial posting of "The Game of School," my first animation with a message. I've decided to post it on the original blog article and re-date it to the present. The original blog text follows.
As I ease into retirement (over the next five to ten years), I'm giving myself permission to learn some new skills that I always wanted to try my hand at, but never made the time. One is learning to create animations.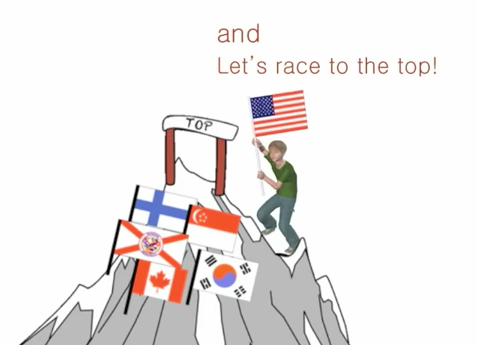 Here is my first attempt at an animation with a message. Its message is based on a blog post I wrote for Smart Blogs a few months ago but never got around to reposting here. This is version 4.1 5.0 of the video, which has been edited and re-rendered MANY times and will likely be rendered many more times.
I'm learning!
To create this video, I used Apple Keynote for the text flow, Poser Debut for the character animation, iMovie 11 for the video editing and iSequence on the iPad to produce the music.
Enjoy! ..and let me know what you think…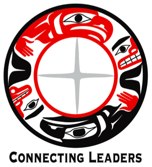 I had the pleasure and good fortune of speaking at the Connecting Leaders conference this weekend in Vancouver. Organized by the British Columbia Principals and Vice Principals Association, the conference consisted of two days of keynotes, breakouts and meetings.  I keynoted the second morning (Saturday), delivered a breakout and the closing remarks around 11:30.  Pretty standard fair.
After the conference adjourned, the association held an Educational Leadership Forum to assist in revising their Leadership Standards for Principals and Vice-Principals in British Columbia.  Eight panelist were invited to deliver 7 to 8 minute talks, exploring specified topics that are relevant to school leadership.  I was panelist number seven and was asked to talk about literacy.
The panelists were:
Taken before the event

Dr. Bruce Beairsto — Former Superintendent of Schools with the Richmond School District in British Columbia
Dr. Avis Glaze — International educator, speaker and former administrator with the Ontario Ministry of Education
Julie MacRae — Director of Education/CEO of Regina Public Schools, Saskatchewan
Dr. Kim Schonert-Reichl — an Applied Developmental Psychologist and Associate Professor at the University of British Columbia
Dennis Sparks — Emeritus Executive Director of the National Staff Development Council
Robert C. Kidd – President of Overwaitea Foods
Dr. Charles Underleider — Professor of the Sociology of Education at The University of British Columbia
David Warlick – In high cotton ;-)
The event was brilliantly organized with eight round tables in the room, each devoted to two of the addressed topics.  Around each table were invited and distinguished principals, vice-principals, district administrators, university folks, and representatives from the BC Ministry of Education.  Four of the panelists spoke on their topics and then the eight of us dispersed to our assigned tables where we discussed our first assigned topic.  Then the remaining four returned to the stage to address our topics.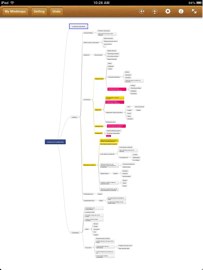 My note-taking app of choice is Mindo
I wanted to share some ideas about an expanded vision of literacy that reflects today's prevailing information environment –– my standard respelling the 3Rs with a healthy sprinkling of ethics.  A recent teenage suicide in BC, resulting from cyber bullying, was a fairly pervasive backdrop throughout the conference.  But I wanted to go beyond my standard 3Es and try to describe what I would expect to see in a school that practices contemporary literacy (learning-literacy).
What really helped was being able to listen to six of my stagemates share their perspectives before I had to speak, each of them provoking a new twist on one or more of the qualities I had listed.  I certainly hope that the frequent tweaking of my notes (see above & right), on my iPad, at my end of the stage, didn't distract anyone.
So, a school that practices learning-literacy will be a school where
The distinctions between teacher and student begin to blur.
There is less reliance on textbooks and authority, and more reliance on the work of learning.
There is a natural convergence between the rich information skills of literacy and numeracy and the information and data that define the content areas.
Teachers teach from new learning, as master learners.
Digital Footprints become a central part of the school's culture, building evolving personal and school identities based on learning and "doing" with the learning.
The library magnifies the world outside, but also reflects the culture inside, curating collections of learner produced media products.
Where learners learn, teachers model learning, and the school teaches the community.
How does this ring for you?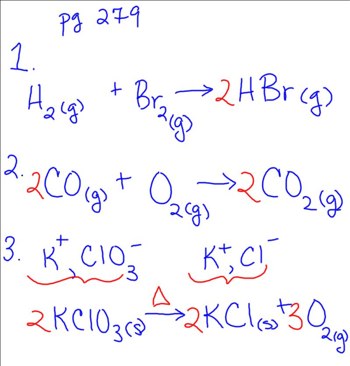 I've never needed to know how to balance a chemical equation. I am glad that I was exposed to the process & it's meaning.
I ran across an interesting Edudemic blog post yesterday, 10 Things Students Won't Need to Know When They Graduate.  I've listed the 10 below, but do go and read the article's explanations.  The author, Bob Dillon, hits on something that is central to the motivation that drives much of my work.  How much of our children's precious childhoods are we wasting teaching them things that they'll never need to know.
Perhaps the most fun that I have in my public speaking is telling stories.  The purpose of most of these stories is to trick the audience into a particular line of thinking and then surprise them with the recognition that they've been here before – but that they've come in through a unfamiliar door and it all looks different from this direction.  My follow-up line is, "Now what do our children need to be learning today to be ready for this?"
10.
How to use a mouse
9.
The difference between bullying and cyberbullying
8.
Memorizing MLA and APA styles requirements

(I'd like to think that I had a hand in that.)

7.
How to find basic reference materials in the library
6.
Developing film, taking the perfect picture
5.
The vocabulary terms land line and dial
4.
The propaganda techniques used in thirty second television commercials
3.
How to read a paper map.
2.
How to place data onto a CD or DVD
1.
How to read the movie listings in the newspaper
(Dillon, 2012)
I had initially planned to invite you to add to Dillon's list of things that students won't need to know.  But the fact is that one reason we, as educators, do not readily recognize this compelling truth and try to make sense of its profound implications is that we can not predict what our children will need to know and not need to know.  It would be nothing more than speculation.
So again, "What do our children need to be learning today?"
Several ideas spring to my mind as I try to unfold this.
Our children need to learn something.
What they need to learn is no longer as important as it use to be.
Increasing the stakes on what they learn does little more than punish our children for our own arrogance.
If what they learn today may not be useful to them tomorrow, then how will they continue to learn what is?
How they learn has become much more important.
Perhaps the most important thing we can help our children learn, is how to teach themselves.
For the fun of it, lets try an experiment.  Rather than speculating on what our children will not need to know, I'd like you to comment on this post with an answer to this question,
What were you taught when you were in school that you have never needed to know?
I'll post a couple of comments to start things off.
Thanks!
Dillon, B. (2012, August 27). [Web log message]. Retrieved from http://edudemic.com/?p=25495
Flickr Photo by MacKensie Cornelius
Ann Flynn, of the NSBA, asked me about K-12 Nutrition Staff who are using Web 2.0 tools to communicate with students or parents. Are your schools Twittering menus, soliciting comments on the quality of their meals through blogging, offering social bookmark links or RSS feeds for nutrition related sites, adding resources to the school's Facebook network, or soliciting contributions to the cafeteria's policies via a wiki?
How do you think K-12 nutrition staff might use the collaborative web to improve their services?
Powered by ScribeFire.
I've been asked to speak for about 30 minutes to a group of school board members in Texas, who are finishing up a special extended institute provided by the Texas Association of School Boards. You know the story. Ask me to do a three-day workshop and I can do it now. One day, and I can be ready tomorrow. One hour and give me a week to prepare. A half-hour? We'll it's never ready. But I know what I want to say.
They want big picture ideas and some specific recommendations. My big picture is always three bullet points, and I've talked about it here before. Tonight, however, I'm going to tell some stories to make my points.
First will be my 9th grade civics teacher who predicted that by the year 2000, we would each have our own personal computer. It will be small enough to fit in our shirt pocket, and it will be able to add, subtract, multiply, and divide. ..and we didn't believe such an outrageous idea. It's an indication of how rapidly change has occurred. I solicited help from the smarter part of my mind, tweeting, "What have you seen lately that would have ASTONISHED you 30 years ago?" Here are the answers that I got. There is a lot of duplication, but I thought I'd give you all of them.
Bottom line? We're preparing our children for a future we can not clearly describe.
I won't write the whole thing down here, but the next story describes how I learned that technology isn't all that special. It's the information. It's the communication. In 2002, we generated 5 exabytes of information. In 2006, it was 161 exabytes (a million libraries of congress). Projections are that 2010 will see 998 exabytes. That information is suddenly growing at such an incredible and exponential rate tells us something about how it has changed. NBC, CBS, and McGraw-Hill didn't grow all of that information. It happened because the landscape has changed. We're participants now.
Bottom line? The information environment has changed. Teaching, learning, and schooling must adapt.
Finally, it's the story of arranging to meet for pizza with some folks I met in a chat room (channel), just days after IRC was announced on a newsgroup — only to learn then that my new friends were in Reykyavik, Iceland. It was weeks later that I speculated that this experience might be a model for the world that our students will be growing into. But I could never have predicted how quickly this would happen.
Bottom line? Our children are entering our classrooms from an information experiences that we do not understand. It is rich, deep, and personal — and more than we can duplicate in most of our classrooms.
I close with some suggestions, that education leaders:

Respect & pay attention to the kids

Give learners a voice

Hire learners to teach

Seize "almost" every opportunity to replace books with digital content (ouch)


Pursue 1:1 carefully, but urgently

Support the infrastructure

Make sure that the tech staff works for the teachers

The best thing we can teach our children today, is how to teach themselves

When you visit the school, be happy when you see learning. Be suspicious when you see too much teaching.

Do you have more suggestions. Please post them as comments here.

Yesterday, I asked what you hope/wish will be in your classroom, when you report back to work in August or September — that wasn't there last year. The responses on Twitter were immediate and continued, with several people recently retweeting (RT) the request for input.
The graph on the left represents the responses, at this moment, based on my interpretations. Some tweets delivered more than one message, for instance, indicating a wish for 1:1, more computers, and netbooks, all in the same tweet. I found it interesting that only 5% of the messages seemed to directly or indirectly reference budget cuts. The rest are wishes I would have expected to see anytime.  It is also noteworthy, the number of tweets that asked for administration and fellow staff who were more willing to try new things — innovate.
From The Next Web blog entry
Anyway, I found my wish this morning, while spending just a few minutes dashing through my RSS reader.
Londoners may soon have something new to look (at) while they travel around the city. A plan has been announced that would allow people to upload their own works of art to a website and have them displayed on the rooftops of bus shelters around the city.1
It works like this.  You produce photographs, paintings, digital art work, cartoons, whatever, and you upload them to the Bus.Tops web site.  They are viewed by people on the web, who vote for the art of their liking.  The images with the most votes get displayed on the tops of bus stops and down from the ceiling for bus stop patrons.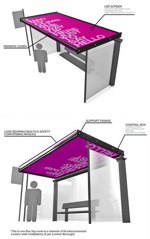 Now here's what I wish for.  A school that works like this — where at least part of the goings on of the school is run by the learners.  For instance, you set LCD displays around the school tied into a central low-end computer serving up images.  Encourage students to upload their own art work (or other images that reflect all levels of learning) and allow students and teachers to vote for them.  There would likely need to be some oversight, but that shouldn't be too hard to incorporate.
The artwork recommended by the most learners gets displayed in a rotating fashion through the school and out, through the school's web site and perhaps other venues in the community.
What I wish for is schools that are less schooly.2
Powered by ScribeFire.
http://thenextweb.com/2009/06/09/networked-lcd-screens-turn-bus-stops-art-galleries/ [↩]
Schooly is a term used frequently and probably coined by Clay Burell, to represent the traditional business of schooling as opposed to the timely business of learning. [↩]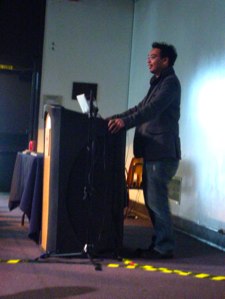 J.R. Trinidad Speaking to former teachers at Campbell Hall
Yesterday, I did one of my standard manila-canned addresses for the faculty and staff of the Campbell Hall school in North Hollywood, California. It was their first day back after the holidays, and folks were both stoked with excitement though also a bit drowsy, already accustomed to a couple more hours of sleep in the morning. It went fine, seemed well received, with a little less push-back than I usually get from independent schools during the Q&A.
I had no idea yet, how special this address would be.
After a catered lunch, for which the plates were entirely too small, we were treated to a talk by J.R. Trinidad, an employ of Google and former student of Campbell Hall. J.R. had been recruited to the school, years ago, thanks to an endowment fund, and an elementary school teacher who enthusiastically pointed to the boy, when school officials came in looking for students who needed more academic challenge that what the public schools could offer. J.R.'s family immigrated from the Philippines when he was four, fleeing political unrest there. It is a testament to the prints that he left on the school, that they were able to put together a video of his years at CH as introduction. A truly exceptional young man.
He had planned to be there during the morning so that he could see my presentation and dove-tail in, but it seems that there was a problem with Google in Japan, and he'd been teleconferencing for most of the last 24 hours, and it was continuing into the morning. Right after lunch, I came back to the meeting hall to start processing the Knitter chat from my presentation, and he was there, behind the podium, practicing his speech, reading from notes. I thought, "Oh Know! This kid has no idea what he's in for."
I introduced myself during a lull, and completely forgot my plans to interview him for Connect Learning. He was obviously too nervous to do anything but pace. I know the feeling well. Once folks got back in, and were brought to order by the headmaster, J.R. lit in and had us all absolutely enthralled from the very beginning.
He started with his experience at Campbell Hall, listing some of his firsts:
"It was the first time I ever wore a uniform, and as a result of that, the first time I got mugged." Uproar of laughter.
"I remember when I wrote my first code — and it was wonderful…"
"I remember the first time I witnessed something through somebody else's eyes."
Lots of insightful observations.
Then he started talking about his work at Google, which seemed a lot more like play. For instance, he starts the day with Mandarin lessons.
J.R. has a special interest in YouTube, sharing a number of stories that were informative to the audience about YouTube culture and also inspiring. He recently had a meeting, expressing his interest in using his 20% personal interest time working on their interface, and they were so impressed with his vision that they offered him the task. However, it would take more than 20% of his time, and take him away from his real passion, search.
J.R. shared a lot of statistics about mobile phone use, especially in Asia, including the number of best-selling books in Japan that are written on a cell phone. He plans to move to Singapore soon, because he is so excited about what's happen in Asia, and "Singapore is the Switzerland of Asia," as he said to me.
Eileen Powers, who arranged both of the presentations came up afterward complimenting J.R. on the fact that without having seen my morning presentation, he happened to validate everything that I said. I was impressed that he also managed to validate the more traditional aspect of education that he received there ten years ago, explaining to me that we need to be finding and focusing on the fundamentals of what and how we learn. I couldn't agree more.
I was also impressed by the situation itself. It is often that a teacher runs into a former student on the street, who turns and says, "Mr. Jones, I don't think I ever told you how much I appreciated being in your class." It is far more rare to enjoy a formal presentation from a talented former student who is successfully participating in a future that was entirely unpredictable when we taught him as a teenager.
It's something that schools should look at instituting on a yearly basis.