Yesterday (or several days ago) I wrote about success as the element of learning that trumps lazy. By success, I mean learning that accomplishes a meaningful goal, as opposed to one that achieves an external and often symbolic outcome. This morning, I thought of a classic example.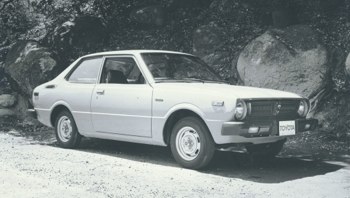 1977 Toyota Corolla
After my first year of teaching, I traded in my aging Fiat station wagon for a brand new 1977 Toyota Corolla. It cost $2,700 and was a wonderful car; drivetrain, chassis, body and four wheels – basic transportation that I kept tuned myself. It cranked every time and never failed to get me to work or to Arizona or wherever I was going. Until four years later.
The starter motor would turn, but the engine simply would not engage. However, if I left it alone for about a half hour, it would start right up. This didn't happen every time I used the car, but each time it did, the pattern was the same. I took it to a number of auto repair establishments, but, as is always the case, it would start flawlessly.
I remember as if it was today, a rather short stocky fellow, slipping his Exxon cap off as he leaned under the hood and with grease- and tobacco-stained fingers, flipped open a plastic box that was mounted to the wheel well. Seated into a circuit board were several microchips. He said, "That's your problem. I don't know what that is, but that's your problem."
The car cranked right up and I drove back home. It was the next day that I was telling this story to a teacher friend, outside our rooms, during class change. Several students were lingering close by, including a young man we'll call Bobby.
I can picture him today; a good looking kid, tall, straight as an arrow, curly back hair and day-old stubble (before it was cool), and the broadening chest and shoulders that come to some boys as early as 15. ..and he was still in the 7th grade.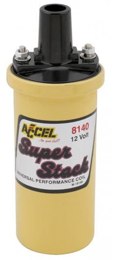 Ignition Coil for a 1977 Toyota Corolla
From the other side of the radiator he said something that I didn't understand. My teacher friend asked him to repeat and he said almost clearly, "h'it's yer cule mista Warlick."
After engaging him in something similar to a conversation, I got that my coil was the problem. An ignition coil is "an induction coil in an automobile's ignition system which transforms the battery's low voltage to the thousands of volts needed to create an electric spark in the spark plugs to ignite the fuel."1
This was better advice I'd gotten from any of the trained and experienced auto mechanics I'd consulted, so that afternoon I stopped off at Advance Auto, bought an ignition coil for a Corolla, installed it myself, and the car ran without fail until I sold it a couple of years and 95 thousand miles later for $2,300.
I'd never taught Bobby, but I knew that the teachers liked him, one of those guys they didn't mind holding back year after year. I told the story to another friend, whom I respected deeply, a woman who'd taught Bobby for all of these years, and she said,
"Don't worry about Bobby. His Dad owns a trucking company that hauls trees to the pulp wood plant. He's a millionaire, though you'd never know if you saw him. Bobby's going to go work for his Dad when he turns 16 and he'll inherit the business. He's not dumb, he's just lazy, and he always will be when it comes to learning."
I don't know what happened to Bobby. I do know that pulp wood played out in the region, and Bobby's business either folded, or he found some way to repurpose his assets into another line of business.
What I do know is that Bobby was not a lazy learner. That he was able to diagnose the problem with my car, just from the telling of my story, convinces me that he engaged in deep and powerful learning experiences that taught him not only fundamentals, but how to apply those fundamentals for solving real problems.
They were learning experiences that were qualified by
SUCCESS,
not by a SCORE.
Ignition coil. (2013, March 15). In Wikipedia, The Free Encyclopedia. Retrieved 11:16, May 17, 2013, from http://en.wikipedia.org/w/index.php?title=Ignition_coil&oldid=544257271
Earlier this month I spoke at Wyoming's WyTECC conference in Rock Springs. Even though I was only able to spend one day at the conference, the hospitality of the event's organizers and intimacy of the venue made it feel like a longer stay and I left behind some new good friends. Lately I've had the honor of speaking at a number of 20th and 25th annual state ed tech conferences. Wyoming was holding their second and there was an enormous amount of energy in that, not to mention excitement and pride. I was proud to be helping them celebrate their 2nd annual conference.
Evolution of a Blog Post
Yesterday I spoke at…
A few days ago, I spoke at…
Last week ago I spoke at…
Earlier this month I spoke at…
Have I become a lazy blogger?
Unlike most first, second and third state edtech gatherings, there was a good deal of tweeting going on in Rock Springs, and I ran my Knitter Chat tool during my two pre conference sessions and the evening keynote. The backchannel was active and rich and Knitter captured both knits and tweets.
One phrase caught my attention as I was reviewing and inserting comments into the backchannel transcript – during my three legs back to Raleigh. Someone mentioned how so many of his students were lazy. It's a term, lazy, that works quite well in conversations about classrooms, and a term I would have readily used as a teacher almost 30 years ago, "Lazy learners."
Lazy learners were part of the landscape of the classroom back then and that was OK. Where I taught, lazy learners would become active workers packing peaches and harvesting pulp wood. Where I grew up they would have become lint heads in the textile mills, and not apologized for it.
Today, however, there are not quite so many places for lazy learners to go when they graduate or don't. ..and fortunately, we no longer excuse laziness. But how do we fuel energetic learning?
I inserted into the wiki page that hosted WyTECC's backchannel,
What trumps lazy?

Success trumps lazy!
I want to explore two words that have been on my mind for a long time. I want to make a distinction between these two words, though it is one that is not made in the dictionary.  Some may say that I'm making up a distinction. But let's plow ahead.  It's my blog after all.
The words are achievement and accomplishment. They are so close that each is often used in the other's definition and even in descriptions of their etymologies. Yet I would not necessarily use them interchangeably. The contexts determine the word I would us — and in the education context, I most often see, read or hear achieve.
"This student has achieved proficiency."
"We are narrowing the achievement gap."
To achieve something is to accomplish attain some predefined goal.
As difficult as it was to avoid using accomplish in that last sentence, accomplishment is, in my way of thinking, a little different. When I accomplish a thing, I can turn around and see something that is the result of my efforts — and it is real. It is not symbolic. And it is not easy to measure. It is, more times than not, of my own design and purpose.  I did it, at least in part, for my own reasons.
The more I think about it, the less certain I am of differences between achieve and accomplish.  Yet the distinction is real.  When our children complete a school task, have they merely learned something new, or have they become more capable.  Can they, the next day,
Do something that they couldn't do before
Build something they were unable to before
Participate in a conversation that was foreign to them before
Sway someone's opinion or earn a collaborator
Do they, in anyway, feel larger than the day before or noticeably further done their road.
I would suggest that many lazy learners are just tired of standing still.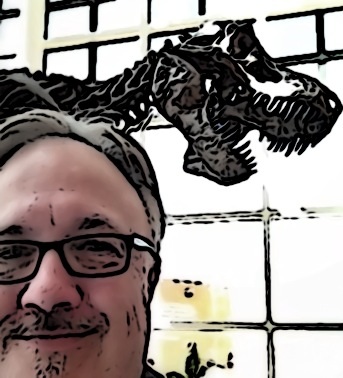 OK! This was Wyoming. So there were dinosaur skeletons everywhere.  Tyrannosaurus on the right and Warlickosaurus on the left.
During my presentation, Finding 'It' on the Net, at the WyTECC conference the other day, someone asked in the backchannel,
"How do we get educators to understand that students (should) have the freedom of using the Net during class?"
It's what I love about being able to visit the chat transcript and comment on the attendee's observations and questions. It extends the conversation and broadens the learning – including my own.
I seems that one way to convince reluctant teachers might be to ask that they imagine their classrooms with really smart students, and imagine the energy that they would generate – and then help them to understand how the Internet is becoming an extension of our/their own brains. Ask them to think of the things that they do today, that they aren't smart enough to do without the Net. I'd have no trouble doing that.
If students can lookup and evaluate information on the Net and on the fly during classroom work and classroom discussions, extending their own brains, then it may elevate the class, not to mention empower the learners.
This one's been knocking around in my head for a few days, and it's one of those "thinking out loud" posts where I'm not sure about the track I'm on. It's OK. I think that it was Bertrand Russell who said something like..
What's wrong with the world is that fools and fanatics are so sure of themselves, while wiser men are so full of doubts."
It started with a conversation I had with one of my younger brothers. He is writing a family book about the life of our father (I'm doing the one about our mother). He reminded of a particularly difficult time when my Dad and I were not on the best of terms. It was a strained period, partly because he spent much of his world-view-forming years with the flag-waving culture of World War II while I spent pretty much those very same years with a flag-burning culture – Vietnam.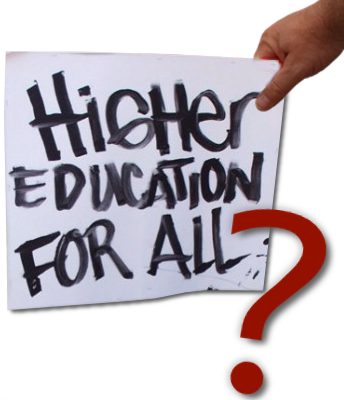 After spending two years in college, I'd felt that I needed a different kind of education, a real-life schooling that a university was not going to provide. I had been attending a community college, and most of my friends where working real jobs at the same time that they attended class, which in that part of the country meant working in a mill or a factory.
To make a very long and complicated story short and sweet, I put a hold on college to work for a while, getting a job at a Gastonia factory that made chain saws. My father was crushed. He was certain that I was stepping into quicksand, and that once I left school, I'd never be able to return. His dream was that all his sons would earn their eagle badges and college degrees – and I was turning my back on that dream and choosing failure.
Working in that factory was an education. Among other things, it convinced me that without an education, I would never be able to choose my work. I would never be able to mix passion with vocation. But that's not the point of this writing.
Mostly, because I had taken drafting in high school, I pretty quickly moved up; from machine operator, to materials handler, to set-up man and finally, quality control. It is a track I could easily have continued, moving up, and having opportunities to creatively contribute to the success of the company, and perhaps even, one day, make my father proud.
But I was smart and better than that. I had always been destined for college, not a factory. I returned to college (in no small part because I love my father) and graduated a few years later with a history degree and a teaching certificate. What I'm trying to say is that for decades, we have convinced ourselves that success meant getting a college degree, because nothing less than that degree could bring success. Has this notion of college-or-nothing led to a brain drain, of sorts, from other important and critical quarters of the economy. I am grossly generalizing here, but this thread of thought has reminded me of a story that Bill Clinton told in his book, about how the smartest person he knew in his home town, was the man who pumped gas at the local service station. Today, the smartest man we know is majoring in philosophy at the University of…
It was Audry Watters' Wednesday blog post, Don't Go Back to School… Or Do that provoked me to go ahead and write this down. She describes her son's decision not to pursue a college degree, and I think of my own son's decision to leave campus and rethink what he wants to do. I have faith that they will both find their ways, and make us proud. But I suspect that contributing to our problems are the myths about formal education that have guided our parenting and that persist in being part of the framework of our culture.
At least all of the sons of my father earned their degrees and we all got our eagle badges. What's left, is that we all become Presbyterians. :-)
As a matter of disclosure, Ethan Warlick, whose comment I am responding to here, is my nephew. He will be graduating from the University of North Carolina in Wilmington next month and moving on to the real world of work and learning by joining a social media startup. I'm not sure if this is why I've elevated my response to full blog-status, or because of the story he tells, that..
..one of my roommates recently received a failing grade on a paper for "plagiarism." Whether it was or wasn't, he says he "missed a quotation mark," I think that it will be interesting to learn new ways to deal with plagiarism from the summit! Especially from a collegiate perspective, as I hear about issues on campus constantly.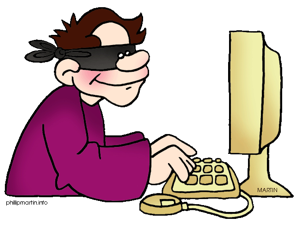 I scanned through a number of definitions of plagiarism from a number of sources and the most inclusive one came from Wiktionary, "The act of plagiarizing: the copying of another person's ideas, text or other creative work, and presenting it as one's own, especially without permission."(Plagiarism, 2013)
There seem to be three parts here, or three questions. Did he copy the work of another person? Did he present the work as his own? ..and Did he get permission to use the work? Considering these three questions, I would have to read the offending paper to determine if he committed plagiarism. But in my own work, attributing the expressed ideas of another person is more than just punctuation.
When I write (or draw, paint, compose, etc.) something, I am presenting it as my work — a representation of my ideas. When the expressed ideas of another adds value to my work, and I include the expression of those ideas, then it is my responsibility to credit the creator of that expression; and that is not simply a matter of punctuation.
Quotation marks simply, "..set off and represent exact language (either spoken or written) that has come from somebody else." ("Purdue online writing") They indicate ownership, but they do not attribute the owner. To avoid plagiarism, I must identify the creator and do so in a way that the reader will not fail to recognize the information's source and the roll that it plays within my work. That credit best falls within the text along with some form of assistance to the reader who wants to validate its accuracy, reliability and validity. If Ethan's roommate credited the work with a phrase such as, "John Battelle recently said in a lecture.." or "Berkman Center fellow, David Weinberger wrote in …" Well, the writer isn't presenting the work as his own, and is not plagiarizing.
So, if the roommate was simply careless in his punctuation, then was the failing grade fair? From a student's point of view — that is to say, academically — then perhaps it was not fair. However, from a learner's point of view, especially if the learner is preparing himself for endeavors that will rely on written communication, then I might consider it a fair, if not authentic, response.
When we finish school and begin to work (and continue to learn), we can still fail by leaving out a quotation mark. A potential client, customer, or employer can, and often does decide to choose another provider because it appears that I have used the words of another as my own. In my opinion, the concept of intellectual property should be an integral part of our basic notions of literacy — receiving, perhaps, even more attention than it already does.
But that said, I'll let you in on a little secret; something that my teachers never shared. In the world, after formal schooling, we almost never do anything, that's important, alone. It was one of my surprises when I left the solitude of classroom teaching to work more directly with other educators (district office). Those other professional educators were constantly asking me and each other to read their writing before they sent it; and I adopted the habit myself, when what I needed to say was important. Almost every day Brenda and I ask each other to read our emails before we hit the send button, and we usually catch each other's careless mistakes. When the conveyance of an idea is important, then it takes more than one head to effectively construct its expression.
This leads me to wonder, are your school writings important enough that instructors encourage you to read each other's work? ..or are they just grammar?
Plagiarism. In (2013). Wiktionary. Wikimedia. Retrieved from http://en.wiktionary.org/wiki/plagiarism
Purdue online writing lab: How to use quotation marks. (n.d.). Retrieved from http://owl.english.purdue.edu/owl/resource/577/01/
Clipart, curtesy of http://internet.phillipmartin.info
Added Later: There are great teachers out there today, who could be greater. There is only a thin line between a good teacher and a great teacher.
There is a growing percentage of America's teachers, who have never taught in classrooms without the intimidation of high-stakes testing. My daughter student-taught under a supervising teacher whose short career had been dominated by the pressures of preparing her students for the North Carolina End-of-Course Test. It's why she, like thousands of other graduates from NC's schools of education, choose not to enter one of our classrooms, because it's not the teacher she wanted to become. (Silberman A1)
Every year, there are fewer teachers who have known the experience of confidently entering their classrooms with creativity, passion and the freedom to replace their textbooks with learning experiences that are unique, personal, powerful and authentic. The rest have only known themselves as teacher-technicians, checking off standards and managing instruction by crunching data.
Mark Ahlness' CB Logo
I was reminded of it this morning, while scanning through Class Blogmeister
(see note 1)
correspondence, and learning that Mark Ahlness has retired. Mark was among the first teacher-users of CB, posting his first blog entry in July of 2005. He continued, over the following years, to empower his learners by making them authors, sharing his creative techniques with other educations and being one of the chief leaders and supporters of the CB community.
I told him that I feel a pretty deep sense of sadness at his retirement, and explained that I too am retiring – though, I am stretching it out over the next several years. But I do this believing that I am leaving education in the hands of courageously passionate and creative teachers.
The classrooms of Seattle, Washington are now making due with one less such teacher – and formal education will be a little less interesting without Mark.
We must kill high-stakes testing before we do not have anyone left, who remembers how to be a teacher-philosopher.
Great luck to Mark Ahlness on all his future endeavors.
Note 1: Class Blogmeister is a blogging platform that I built and launched in late 2004. I created it because there were no blogging services at the time that were designed for the classroom. It continues to live, but I do not promote it, recommending other services instead, when I am asked.
Note 2: My semiretirement has begun, though I will continue to work for a good number of years to come. I'll simply be pursuing other interests in between a declining number of speaking engagements.
Silberman, Todd. "Not Enough Teachers." Raleigh News & Observer 1 May 2002, A1. Print

Click the word cloud to enlarge
NCTIES
is my state's
International Society for Technology in Education
affiliate (
ISTE
). It stands for North Carolina Technology In Education Society. They will be holding their annual conference this week at the relatively new Raleigh Convention Center. In the last few years the state capital's downtown has become a descent place to hold a conference. More restaurants, museums, night life and many more people living downtown, making the streets safer.
I finally went through the conference program yesterday and was struck by several trends that seemed apparent during that scan. So I thought I'd spend a few minutes this morning doing a casual frequency analysis.
Number of term mentions in the conference program
Term
2012
2013
Trend
SD
Game, gamilfy, etc.
14
73
3.5
iPad or iPads
34
68
2.1
apps
25
49
1.5
Common Core
15
42
1.6
resources
72
42
-1.8
Web 2
67
34
-2.0
play
6
34
1.7
Professional Development or PD
65
34
-1.9
free
37
33
-.2
engage
33
33
.0
Google
61
32
-1.8
1:1
77
30
-2.9
Apple
8
22
.9
Collaboration or Collaborate
24
22
-.1
Twitter
10
15
.3
iOS
14
14
0
tablet
5
13
.5
blog
28
11
-1.0
Minecrqaft
0
8
.5
Android
2
1
-.1
laptop
11
1
-.6
In a casual counting, I found 205 concurrent presentations being made during the conference including the student showcases and not including the two keynotes. Of those 205, 51 of them (24.5%) are being delivered, at least in part, by vendors. 35 are being delivered by presenters representing elementary schools, 20 by presenters from middle or intermediate schools, 15 from high schools and 14 from universities. I am especially happy to see so many presenters from five of our state supported universities, two private universities and one community college.
The happening place in North Carolina seems to be Rowan-Salisbury Schools with 14 sessions being facilitated by 33 district educators. Also notable is Union County Schools with 7 sessions and 18 educators.
I'm doing one session. But hopefully, I'll be setting a productive tone for the conference.
I'm looking forward to seeing old friends at NCTIES
Added March 5
I finally found a list of last years presentation descriptions, and searched for the frequency of the terms in this table (above and left). I inserted a column for the 2012 conference and then added a column with arrows to indicate the trending up and down. To quantify the change, I added a final column with the number of standard deviations of the total change. This sounds like I know more about statistics than I really do.
I appreciate all of the valuable feedback so many people gave me regarding the initial posting of "The Game of School," my first animation with a message. I've decided to post it on the original blog article and re-date it to the present. The original blog text follows.
As I ease into retirement (over the next five to ten years), I'm giving myself permission to learn some new skills that I always wanted to try my hand at, but never made the time. One is learning to create animations.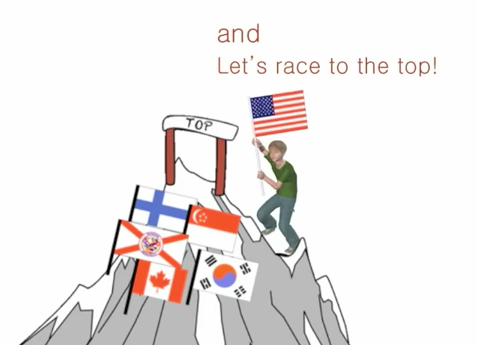 Here is my first attempt at an animation with a message. Its message is based on a blog post I wrote for Smart Blogs a few months ago but never got around to reposting here. This is version 4.1 5.0 of the video, which has been edited and re-rendered MANY times and will likely be rendered many more times.
I'm learning!
To create this video, I used Apple Keynote for the text flow, Poser Debut for the character animation, iMovie 11 for the video editing and iSequence on the iPad to produce the music.
Enjoy! ..and let me know what you think…
Before Educon's conversations begin, we get to spend the day at the Science Leadership Academy (SLA), attend an evening panel discussion at The Franklin Institute (see Pulver) and see the opening keynote address – this year it was Philadelphia's new Superintendent, Dr. William Hite.
..and I'll say here that among the many regularly scheduled annual educator learning events, Educon's unconference is probably the richest experience, anywhere, anytime. This is not to say that regular conferences with presenters and keynote speakers are not valuable. They are essential, because they facilitate opportunities for learning that Educon does not. But to listen to smart people and to be able to push and pull on what they are saying, well, it just wrinkles my brain.
Master photographer, Kevin Jarrett, captured this picture of me and Joyce Valenza catching up.
One of the greatest features of Educon is the chance to catch up with friends, whom we see almost daily in the networked eduverse, but with whom we rarely get to shake hands, huge, and enjoy extended conversations, unconstrained by 140 characters limits – and that's not to say that we ever get to finish our conversations at Educon, because there are always new ones that attract our attention.
We also get to visit classes and talk with SLA teachers. I especially enjoyed talking with Matt VanKouwenberg, about his engineering classes. His process reminded me of the vocational education classes I took in high school, how we all learned many of the same lessens by working on distinctly different projects. He told me that each class starts with a few minutes of sharing, where each student or team reports on where they are, barriers they are facing, and what they are learning (think the first five minutes of each episode of LA Law). He said that it often surprises the students to discover the similarities in what they learn, regardless of what they are working on.
I also enjoyed talking with one of my favorite SLA teachers, Meenoo Rami, an English teacher. Rami teaches a class about Storytelling, which appears to be not about fiction writing, but about how we use stories as a device for communication. I think that this is an often overlooked tool for expressing ourselves, even by many of us who are supposed to be master communicators. Too often I hear keynote and featured speakers simply telling us what to believe, rather than helping us discover our own beliefs through plot and surprise. Never underestimate the power of a good surprise.
Near the end of the Friday night panel discussion, Pulver said that, "The future is unwritten!"
When considering our challenges as educators and the future challenges of our students, we must come to believe that anything is possible. We're not preparing our children for the 21st century. We're preparing them for the age of opportunities, when almost any problem can be solved and almost any goal can be accomplished. This affects so much that is involved in formal education.
[click to enlarge]
While claiming my best seat
(its that hearing thing)
for one of the first conversations, and reflecting on Friday's panel and Saturday morning's keynote, I quickly drew up the diagram on the right. Even though, at the highest levels, we'd all deny it, our job, now, is to prepare our children to take tests. Education has become a competitive endeavor, pitting nation against nation, state against state, district against district… and the point system for that competition is test scores.
This implies a purpose behind education that has little to do with an age of opportunity. Instead students learn to read in order to follow instructions and to learn in order to fit in to someone else's competitive machine. To be ready for an age of opportunity, children must learn to read so that they can learn to do something that they couldn't do before and to learn in order to make their own machine.
One of the greatest ah ha! moments of the event, was when Philadelphia Schools Suerpentendent, Dr. William Hite said, "Today, teachers do not need to be content specialists nearly as much as they need to be context specialists."
One of Philadelphia's many building murals
(CC) Photo by Steve Ransom
I'm at Philadelphia's EDUCON, a unique sort of learning event where sessions start with a proposed question, to be answered by the audience through conversation. The function of the presenter is to generate that problem-solving conversation.
Day one focuses on the Science Leadership Academy, a unique sort of school that hosts the conference. SLA students conduct tours of the school where we can talk with them and their teachers. It was my fourth tour of the school, two during EDUCON days, and two during normal school days walking through with its principal and founder, Chris Lehmann.  Of course, nothing about SLA is normal.
Today, I had a personal tour, just me and Tyler, a senior with an interest in astronomy. He is working with the astronomy staff at The Franklin Institute on a number of projects. Needless to say, I shared with him my neighbor, Paul Gilster's blog, Centauri Dreams.
Each time I visit SLA, I walk away with a different aspect of the place resonating between my ear. I remember my second tour with Lehmann, walking around and people would walk up, interrupting the tour, for a conversation with the principal.  I suddenly realized that most of the time I unable to tell whether the person was a student or one of the school's young teachers. The topics of the conversation never concerned the logistics of schooling, but were about the work of accomplishing some important goal or mission.
Today?  Well it was authentic learning, a term I heard and overheard several times in the halls and classrooms.  What struck me, was that there was always some sense of apology at the use of the word, like the speaker had not choice but to invoke it instead of some better phrase.
Authentic learning is a term with a long history in education, spanning well before NCLB – and it is a term that, frankly, has seen better days.  I suppose it is true in most professions that a term or phrase becomes used by so many people, in so many places, within so many contexts, that the label's weight shadows it's original meaning.  Many of us come to distrust the term and are left to use examples to convey our meaning – and examples rarely reach its essence.
I won't presume to define authentic learning here.  But during my conversations with instructors at the school and with Tyler, and seeing similarities between the educational practices at SLA and the vocational classes I took as a high school student, I saw a commonality that was informative to me.  The linchpin effect of authentic learning is that..
The value of what is being learned is obvious to the learner
And
Does not have to be explained by the teacher.
There is great power
When the learning why
Is part of
The learning how.
keep looking »