I had an interesting day, yesterday (Monday), which was preceded by a wonderful weekend, spent in the North Carolina Smoky Mountains. Brenda and I drove up to Cullowhee, home of Western Carolina University — our Alma mater. We were invited by folks at the Alumni Association to watch the WCU Catamounts "whoop up" on the App State Mountaineers. Facing an undefeated team from Boone, the Cats did a respectable job, scoring two touchdowns, and holding ASU to only 37 points. The highlight was, of course, the nationally recognized and award winning WCU Marching Band who filled the field, performing both a half time show and a second, after the game, show, facing the visitor's stand, which remained filled until their show was over.
Brenda and I spent the night in Asheville, and then most of Sunday driving along the Blue Ridge Parkway (photos here).
Yesterday (Monday), we had breakfast with faculty and administration of the School of Education and Allied Professions, followed by a presentation I was asked to give to faculty and a bunch of education students. It was the first time that Brenda saw me speak to an audience (another story) and she commented later how some of the professors seemed to be watching the students and jotting down notes based on the youngsters' responses.
After the talk, I met with a smaller group of faculty and administration for lots of questions and exchanges — and little of that was new. What was different was the perspective. They wanted to know, "How can we affect change?" This was a compact and concentrated congregation of leadership that was assuming responsibility for moving schools forward. I work with education leaders almost every week. But they go back to their own institutions. These folks will continue the conversation.
I can't put my finger on any one statement or situation, but what came to mind several times is how much we, in K12 education, have lost our confidence. I remember, when I was teaching 25 to 35 years ago, a sense of educational entrepreneurship. I couldn't have expressed it that way then, but I was free and felt encouraged to innovate in order to motivate learning — rather than applying teaching.
One of the professors said that when his daughter came home from her first day in sixth grade, she said that the principal had told the students that they will not be having fun. They will be learning. That is not innovation. It is blunt force education.
Not only have we lost our confidence, but our students are losing their childhood.
- Posted using BlogPress from my iPad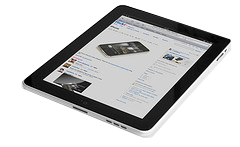 ---
About the Author:
35 year educator, programmer, author, and public speaker.
Read more from this author
---
Comments