Added Later: There are great teachers out there today, who could be greater. There is only a thin line between a good teacher and a great teacher.
There is a growing percentage of America's teachers, who have never taught in classrooms without the intimidation of high-stakes testing. My daughter student-taught under a supervising teacher whose short career had been dominated by the pressures of preparing her students for the North Carolina End-of-Course Test. It's why she, like thousands of other graduates from NC's schools of education, choose not to enter one of our classrooms, because it's not the teacher she wanted to become. (Silberman A1)
Every year, there are fewer teachers who have known the experience of confidently entering their classrooms with creativity, passion and the freedom to replace their textbooks with learning experiences that are unique, personal, powerful and authentic. The rest have only known themselves as teacher-technicians, checking off standards and managing instruction by crunching data.
Mark Ahlness' CB Logo
I was reminded of it this morning, while scanning through Class Blogmeister
(see note 1)
correspondence, and learning that Mark Ahlness has retired. Mark was among the first teacher-users of CB, posting his first blog entry in July of 2005. He continued, over the following years, to empower his learners by making them authors, sharing his creative techniques with other educations and being one of the chief leaders and supporters of the CB community.
I told him that I feel a pretty deep sense of sadness at his retirement, and explained that I too am retiring – though, I am stretching it out over the next several years. But I do this believing that I am leaving education in the hands of courageously passionate and creative teachers.
The classrooms of Seattle, Washington are now making due with one less such teacher – and formal education will be a little less interesting without Mark.
We must kill high-stakes testing before we do not have anyone left, who remembers how to be a teacher-philosopher.
Great luck to Mark Ahlness on all his future endeavors.
Note 1: Class Blogmeister is a blogging platform that I built and launched in late 2004. I created it because there were no blogging services at the time that were designed for the classroom. It continues to live, but I do not promote it, recommending other services instead, when I am asked.
Note 2: My semiretirement has begun, though I will continue to work for a good number of years to come. I'll simply be pursuing other interests in between a declining number of speaking engagements.
Silberman, Todd. "Not Enough Teachers." Raleigh News & Observer 1 May 2002, A1. Print
Educon 2013 is over and I'm on my way home, the Carolinian, Train number 79, on time with a passable WiFi connection. During this year's conversations, I tried a new app and technique for taking notes. The App is GoodNotes, which is like a couple of dozen other stylus-based note-taking apps. What I like about this particular one is your ability to connect it with the iPad's camera and integrate pictures into your notes.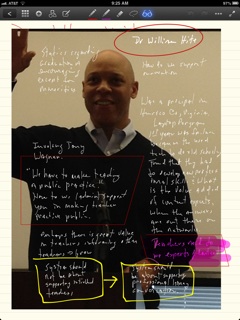 Superintendent of Philadelphia Schools, Dr. William Hite
This, I believe, would be extremely valuable when attending presentations that relied heavily on diagrams and other visual media. It wasn't ideal for Educon, who's conversations were less dependent on slides, but I did include pictures of the presenters as a reminder, when reviewing the notes.
(see right)
I typically use a mind-mapping program, so that I can organize ideas in relation to others. But I've always missed the freedom of a blank page. Writing notes with a stylus has all sorts of disadvantages, but I can already see that I am going back to review my notes much more frequently than I have ever scanned my mind maps.
I confessed to a number of people yesterday, that I attend these things, not so much for new knowledge as for new language. I do not manage a school or classroom, so I am not looking for solutions. I need new ways of talking about education in the age of opportunity – which is often counter-intuitive to the my audiences' vision of classrooms. New angles, phrases or new stories help to produce shakabuku. They sneak up on the listener and surprise them with new realizations.
The first thing I think, when seeing a panel for educators made up of non-educators is, "Why do we assume that business inherently does it better?" I have to confess that after the panel discussion was over and and I was trudging back up to my hotel (why's going home always up hill?) through the (more slippery than it looked) snow, I asked myself that question – probably out loud.
But rehashing parts of it early the next morning and reviewing my notes, I see lots of ideas that, when unpacked, apply wonderfully to teaching, learning, and classrooms. Here are some phrases from Jeff Pulver, an entrepreneur and venture capitalist.
Teachers should model entrepreneurship! I include this statement only because It comes up frequently during unconference sessions on education and entrepreneurship. If we want our children to be creative, then we need to practice creativity in front of them.
Voice is an application! I'm still trying to wrap my mind around this one, but according to Wikipedia, "an 'app' is computer software designed to help the user to perform specific tasks." One could say that giving voice to learning helps learners to accomplish something with what they've learned.
The fuel for disruption is passion! This one makes a lot of sense to me. Disruptive technologies, techniques and processes change nothing unless someone is passionate enough to audaciously and heroically use them. Learning is disruptive. If it wasn't, what would be the point?

Are we fueling our students' learning?

Be willing to break the rules! I keep playing around with the idea that rules, in school, are designed to contain the learning. However, in the real world, rules are a way of mapping the perceived constraints of reality. Those who accomplish goals creatively do so by rewriting the rules – reshaping the confines of reality. Personally, I prefer "changing the rules" or "re-writing the rules" to "breaking the rules."
Find People who don't know it can't be done! Is this an overlooked value of new teachers. I keep thinking that there is great potential to pairing experienced teachers with new teachers, when solving education problems – so long as each is willing to learn from the other.
Make exercise fun! This one hit hard. It's one of my regrets, as I approach the end of my career, that I have not thought enough or talked enough about our children's physical education. I think that Pulver, from his own recent experiences in losing so many pounds, was spot-on, that "Exercise should be fun."

But, for many, it's not. I've never gotten anything from endorphins, though my wife use to claim an addiction to her afternoon jogs. Perhaps its an A.D.D. thing, because the only effect I feel from the (prescribed) stimulants I sometimes take is that I can suddenly express myself in a little more linear fashion. But no other physical sensation.

Some people don't like sports. I was good at baseball and football, and played on school teams. But I never took the whole winning/losing thing very seriously – and never had fun playing with people who did.

Some people aren't good at sports. One of my brothers could run faster than anyone in four blocks. But he never learned to catch a ball gracefully.

How do you make exercise fun? Here are a few thoughts.

Sports should not be limited to those who are good at it and only for the good of the school. Invite everyone to play and celebrate the play. Playing is fun. Winning requires losers.

1987 Infinity Recumbent

Find new ways to ride. I've been a bicycle rider since college, although not like some. But now, I find riding to be painful to my wrists, hands, knees, and, well, the obvious places. So I've recently purchased a used (1987) recumbent bike, which is fun for me because it's a new way to ride, and because I'm having fun learning how to ride it

(and keep my feet on the peddles)

.
Find new human-powered routes. Greenways are huge in large cities, and I'm starting so see them in smaller cities. There are also some instances of walking and biking trails that connect towns, which is something I noticed a lot of in Germany. I believe that there's a trail between Richmond, Virginia and the shore. Go to TrailLink to find trails in your state and community.
Find new places to walk to. Just walking or biking is often not compelling enough. There need to be reasons to be on those trails, places to go, reasons to be on your feet. Making your community more bicycle and pedestrian friendly is essential. But how do you make them desirable or fashionable to use. Ask students to invest in them by devising solutions. Take a picture of your downtown and ask students to edit the picture, adding features for the self-propelled. Ask a Maker class to design and build bicycle racks for your community and work with stores and municipal establishments to install them. Get creative. Get going on your own two feed.
I've spent the last several days at the EARCOS Education Leadership Conference in Kuala Lumpur. It's been an interesting conference for heads of school and board members of international schools from throughout East Asia.
They've been working me pretty hard, but I have had the opportunity see some friends, make some new ones and attend some sessions. Milton Chen delivered the opening keynote address, my first time seeing him speak. The second day was opened by Alan November, perhaps the best keynote I've seen him deliver. He shared an idea that he had suggested during the pre-conference workshop I facilitated on Wednesday (I think it was Wednesday).  Probably more on that later…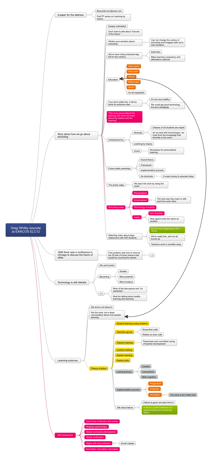 But it was Greg Whitby's keynote on the third day that really spoke the most "truth to stupid" that I've heard in a long time.  The notes I took using Mindo on my iPad are available here (see right).  
Since the Internet access was spotty, at best, throughout the conference, I was not able to tweet statements out that I wanted to.  So I thought I would just tweet them here with a few more than 140 characters of commentary.
We shouldn't be talking about schools of the future.
First of all, we have no way of knowing what schools of the future will look like.  What we need to be addressing is the schools our children need right now.
Whitby, in comparying industrial age schooling with what's more relevant to today's children, he said that we need to..
Make learning compulsory and attendance optional.
It's an excellent shakabuku., but its practice would need to be explained, if possible.  Still, like so much of the conversation I'm witnessing at conferences today, the focus is on the learning.
Whitby also warned that we have to get this right and do so with a compelling narrative.  If we don't, then someone else (Silicon Valley) will step in, and…
What we could get is good technology, but poor pedagogy.
This rang my HackEducation bell and the ongoing reporting of Audrey Waters.  But then he said something that I'm still trying to wrap my brain around.  He said that,
The more personalized the education experience, the more we know about the learner and the quality of the learning.
I'm not sure how this works except that personalized learning may result in more conversation between teachers and individual learners.
Another very simple statement that doesn't need much expiation was that
Schooling today is (1) personalized, (2) de-privatized, (3) technology-invisible and (4) agile.
It was odd, a video that Whitby played during his keynote, about a school in Australia 250 students in one enlarged classroom and several teachers.  You see we were taught about "open learning spaces" when I was in education school more than 35 years ago.  I student-taught in an open space with a team of teachers.  The the problem was that we didn't have a new narrative to attach the concepts to.  It stood no chance.  Today we're trying to write and tell that story –– and we'd better not get it wrong.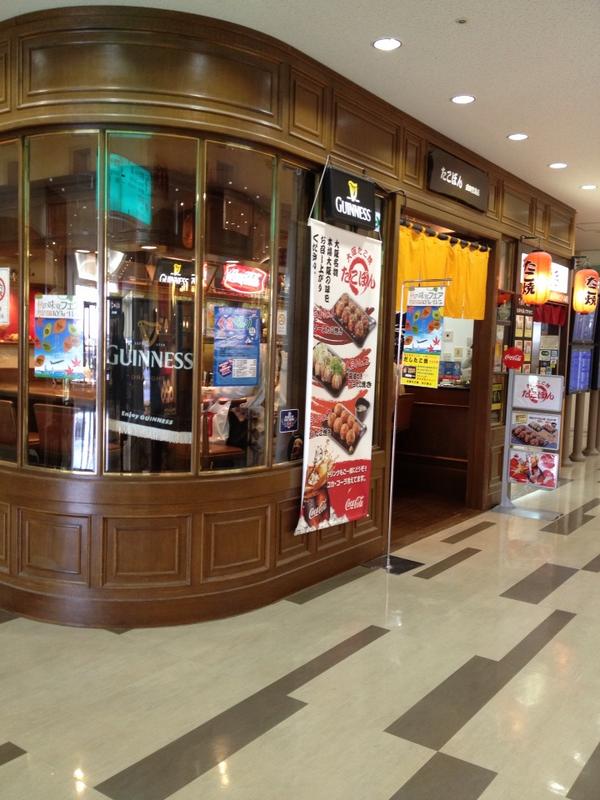 An interesting cafe at Narita
The best part of this October from hell is the conferences I am working – mostly leadership conferences. The two that come to mind from the blur of this most haunting month are a conference in Vancouver for principals and vice-principals of British Columbia, and the school boards and superintendents' conference in Vermont – two quite interesting jurisdictions now that I think about it.
As I write this, I am in Tokyo's Narita Airport, waiting on my third and final day of travel to Kuala Lumpur (KL) Malaysia.  It's EARCOS' annual leadership conference, which was canceled last year because of flooding in Bankok.  The flooding is happening closer to home now, with Sandy bearing down on New Jersey and New York, where my kid brother lives – on the ground floor of his building I might add.
During all of the travel, I have enjoyed and learned from the backchannel transcripts from BC, Vermont and also an amazing media and ed tech conference in Winnipeg.  As I've read and commented on the transcripts, via KnitterChat, I have set aside some tweets and knits, that seemed especially salient to me, intending to re-tweet them back out.  With my spotty Internet access (paying by the minute at the Hilton here in Tokyo), they've back up.  So I thought I would push them out through this blog.  So…
This was my response to a tweet from the Vermont conference.
The Graduates of today's education need to be uniquely valuable, not identically valuable.
Here's one that came at the mention of learning disabilities.
..often, a learning disability is not so much a difficulty in learning, as it is a difficulty in being taught.
Tinkering and the whole DIY movement came up, as it increasingly does, as a counterpoint to all the social networking and video games kids engage in.
When was the last time you made something. Can you make something without learning something?
What is unique and fresh about Vermont is that they seem honestly enthusiastic about the future of education there.  Vermont is different from the rest of the U.S. in so many ways, and they do not seem to feel so confined by national trends and federal mandates as the rest of the country.  From talks of testing, this statement surfaced.
We don't ask enough questions for which we don't know the answers.  We should respect our learners that much.
That Vermont's backchannel was so prolific surprised me.  It is rare that school board members and superintendents are so chatty when their statements are publicly accessible.  I added this in…
I'm wondering how many of your schools' stakeholders are following your conference tweets.  It's an interesting idea.
It wouldn't be a bad thing, from my reading.
While in Vermont, I sat in on a great presentation by superintendent Dan French.  I was, in no small part, intrigued by the fact that he did his presentation with a Linux computer.  Cool thing, a techie super.
He talked about their process for establishing a district vision for 21st century learning.  The session was called "Making Community Part of 21st Century Learning Vision" and I posted my notes (taken with the Mindo iPad app) here.  Basically, he played selected videos from Youtube for members of his volunteer visioning group, including Sir. Ken Robinson, Dan Meyer and one about New Brunswick's education, and then asked groups to discuss.
He said that even attendees who were usually critical of the school system bought in.  French reported that one critic commented, "I didn't you you talked about issues like this!"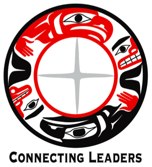 I had the pleasure and good fortune of speaking at the Connecting Leaders conference this weekend in Vancouver. Organized by the British Columbia Principals and Vice Principals Association, the conference consisted of two days of keynotes, breakouts and meetings.  I keynoted the second morning (Saturday), delivered a breakout and the closing remarks around 11:30.  Pretty standard fair.
After the conference adjourned, the association held an Educational Leadership Forum to assist in revising their Leadership Standards for Principals and Vice-Principals in British Columbia.  Eight panelist were invited to deliver 7 to 8 minute talks, exploring specified topics that are relevant to school leadership.  I was panelist number seven and was asked to talk about literacy.
The panelists were:
Taken before the event

Dr. Bruce Beairsto — Former Superintendent of Schools with the Richmond School District in British Columbia
Dr. Avis Glaze — International educator, speaker and former administrator with the Ontario Ministry of Education
Julie MacRae — Director of Education/CEO of Regina Public Schools, Saskatchewan
Dr. Kim Schonert-Reichl — an Applied Developmental Psychologist and Associate Professor at the University of British Columbia
Dennis Sparks — Emeritus Executive Director of the National Staff Development Council
Robert C. Kidd – President of Overwaitea Foods
Dr. Charles Underleider — Professor of the Sociology of Education at The University of British Columbia
David Warlick – In high cotton ;-)
The event was brilliantly organized with eight round tables in the room, each devoted to two of the addressed topics.  Around each table were invited and distinguished principals, vice-principals, district administrators, university folks, and representatives from the BC Ministry of Education.  Four of the panelists spoke on their topics and then the eight of us dispersed to our assigned tables where we discussed our first assigned topic.  Then the remaining four returned to the stage to address our topics.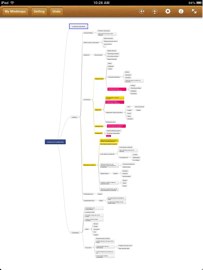 My note-taking app of choice is Mindo
I wanted to share some ideas about an expanded vision of literacy that reflects today's prevailing information environment –– my standard respelling the 3Rs with a healthy sprinkling of ethics.  A recent teenage suicide in BC, resulting from cyber bullying, was a fairly pervasive backdrop throughout the conference.  But I wanted to go beyond my standard 3Es and try to describe what I would expect to see in a school that practices contemporary literacy (learning-literacy).
What really helped was being able to listen to six of my stagemates share their perspectives before I had to speak, each of them provoking a new twist on one or more of the qualities I had listed.  I certainly hope that the frequent tweaking of my notes (see above & right), on my iPad, at my end of the stage, didn't distract anyone.
So, a school that practices learning-literacy will be a school where
The distinctions between teacher and student begin to blur.
There is less reliance on textbooks and authority, and more reliance on the work of learning.
There is a natural convergence between the rich information skills of literacy and numeracy and the information and data that define the content areas.
Teachers teach from new learning, as master learners.
Digital Footprints become a central part of the school's culture, building evolving personal and school identities based on learning and "doing" with the learning.
The library magnifies the world outside, but also reflects the culture inside, curating collections of learner produced media products.
Where learners learn, teachers model learning, and the school teaches the community.
How does this ring for you?
Portland Head Lighthouse (HDR)
Haddock Stuffed with Lobster, mashed potatoes and roasted carrots (chocolate cake not shown)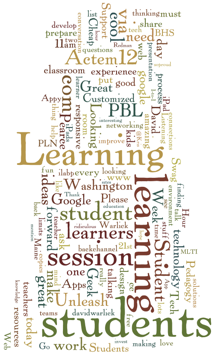 Wordle of Twitter Backchannel Feed

Stitched Panorama of General Session
On Wednesday evening, I enjoyed a great dinner and warm fellowship with ACTEM's MAINEducation conference committee (ACTEM is Association of Computer Technology Educators of Maine).  They were celebrating their 25th conference and the 10th anniversary of the state's celebrated 1:1 initiative.  We met at Slates in Hallowell, as I had not yet gotten to my hotel –– having meandered up from Portland, looking for lighthouses to photograph.
Leaving the restaurant, after a satisfying meal (code for filling), I dashed across the street to my rented Kia, remounted my Garmin GPS, typed in the address of the hotel and started driving.  It was dark, wet, and black, the blackness that comes with wet streets that swallow light rather than illuminate what's in front of you.  So it was one of those slow drives that had me focused primarily on Lady GPS saying,
"TURN RIGHT – HERE!"
or
"TURN LEFT – HERE!"
I'd gone through about twelve of these, only three of which resulting from missed turns and the machine's ,
"RECALCULATING!"
.. and It had gotten blacker.  I'd felt that I had entered a residential area which might have concerned me anyplace else.  But I'd glanced at a satellite view of the area, and knew that it was surrounded by homes.  What was alarming, and what you REALLY don't want to hear at a time like this, was,
"TURN LEFT – HERE and NAVIGATE OFF-ROAD!"
I said, out loud, "No!" did a U-turn and found my way to the hotel with my iPhone, my face lit up from the glow of that 3.5 inch display.
My point in telling this story here, and to the 800 Maine educators gathered in Augusta yesterday, is to say that this northern state did not say, "No!"  They've been courageously and inventively navigating off-road for ten years, and in no small way paving new avenues to learning –– and too few of us are following.
The last time I keynoted the ACTEM conference, I composed a list of conditions that indicate that you're in Maine. I don't think I can improve on that list, which I've included below. But I would add one item.
You know you're in Maine, when you believe that you have a firm and compelling vision of where education needs to be going, only to find yourself struggling to re-frame that vision, simply to catch up with the conversations around you.  A Wordle of the Twitter backchannel feed illustrates this beautifully, where students and learning stand out, and you have to struggle to find mention of technology.
Here's my list from 2006, most of which is still true.
You know you're in Maine when…
The first thing attendees to your workshop ask is, "Do we have WiFi?"
Teachers are checking their students work, during the workshop, on their comput'a.
When you insist on tech support for your hands-on workshop and none was needed.
When, in a workshop, everytime you ask, "How many of you have done this before…?" and nearly every hand goes up.
When two members of your workshop organize their own workshops in the back of the room.
They don't give out a conference bag at conference registration, because everyone's going to be carrying a computer bag anyway.
The former governor of the state is attending an education conference.
Nearly everything that people say, in an easy-going, slow, mumbly sort of way, carries wisdom!
When you had to fly in a little soapbox derby sort of plane to step into the future.
When you start to feel optimistic, and think, "You know, we may just be able to turn this thing around." 
..then you know your in Maine!
I'd add that if you fly into Portland's magnificent new airport, you can avoid the soapbox derby plane.
Wonder
I've played this card before and do so often in my talks. It's a way of establishing some credibility from a not so surprise corner — my age. I've long believed that part of my appeal as a speaker is that I'm this sixty-year old guy saying these radical things, instead of a thirty-something, representing a new and strange generation. It goes something like this.
"When I entered the classroom, as a history teacher, the personal computer had not been invented. Calculators cost $200 and they were advertised as 'A Gift for a Lifetime.'"
But if it had been suggested to me back then, that within a few short years I would be working with desktop computers, and within as many short decades I'd be typing this on a black slab of metal and glass, on a keyboard that magically appears and responds to my touch — well, it would have seemed FANTASTIC!
Oh readers of mine, there seems little reason to believe that this rate of rapid change will end any time soon. Technological advancement will continue — and more importantly will be the increased opportunities for new ways to work, play, live and love — and perhaps even new reasons to recognize the humanity in all of us.
A few days ago I wrote a blog article about what I was taught in school that I've never needed to know. My intent was to suggest that there is much that we require our children to learn today that they will never need to know.  This challenges us as we try to authoritatively answer their perennial question, "Why do I need to learn this?"
Among the answers I received were, "So you can read a newspaper or instructions at work, write letters to the editor, to friends and family, and make change." I learned so that I could work and participate in a mid-twentieth century democratic community.
What if my teacher had said, "Because one day, you will be writing books." "One day you will be programming computers!" "One day, for just about everything you do, you will need to learn something new." It would have seemed FANTASTIC!
..and this is the critical element that our institutions of education have missed or ignored –– that we are preparing our children for the FANTASTIC!
It's another theme that runs through much of my writing and speaking, that, "We are, for the first time in history, preparing our children for a future that we cannot clearly describe." The conclusion that I usually draw is that, "The best thing we can be teaching our children, is how to teach themselves."
What do we teach them to be prepared for the FANTASTIC?
"We need teach them WONDER!"
It's why so many of my generation have so much difficulty with all this change. We don't have WONDER. ..and without WONDER, we fall back on fear and betrayal.
Yet, our schools are required to teach, under the pressures of short-sighted, government-mandated, high stakes tests, that our children's world is a known place, with few surprises, and fewer unamswered questions. Their school is a place where we provide answers and our children's questions and curiosity are mostly ignored — at best.
You can't test WONDER.
My solution?
Flip the classroom.
But I'm not talking about just flipping when you teach and when you re-enforce. Its more fundamental than that. Ive often questioned the sense of making students learn the math and then giving them the word problems. We should, in almost all disciplines, start with the word problems, and then help our learners develop the skills and habits required to fulfill their wonder. Help them invent the math that solves the problem, invent the grammar that conveys the emotion, explore the geography and history that explains why, discover the science that fulfills the WONDER.
You can't test that.
But I think you'll have graduates who are ready to own their future.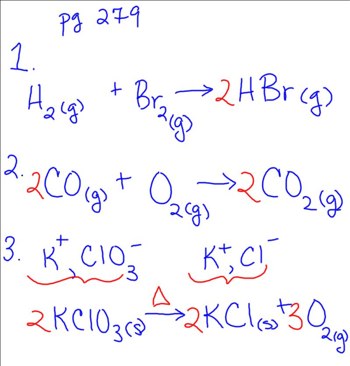 I've never needed to know how to balance a chemical equation. I am glad that I was exposed to the process & it's meaning.
I ran across an interesting Edudemic blog post yesterday, 10 Things Students Won't Need to Know When They Graduate.  I've listed the 10 below, but do go and read the article's explanations.  The author, Bob Dillon, hits on something that is central to the motivation that drives much of my work.  How much of our children's precious childhoods are we wasting teaching them things that they'll never need to know.
Perhaps the most fun that I have in my public speaking is telling stories.  The purpose of most of these stories is to trick the audience into a particular line of thinking and then surprise them with the recognition that they've been here before – but that they've come in through a unfamiliar door and it all looks different from this direction.  My follow-up line is, "Now what do our children need to be learning today to be ready for this?"
10.
How to use a mouse
9.
The difference between bullying and cyberbullying
8.
Memorizing MLA and APA styles requirements

(I'd like to think that I had a hand in that.)

7.
How to find basic reference materials in the library
6.
Developing film, taking the perfect picture
5.
The vocabulary terms land line and dial
4.
The propaganda techniques used in thirty second television commercials
3.
How to read a paper map.
2.
How to place data onto a CD or DVD
1.
How to read the movie listings in the newspaper
(Dillon, 2012)
I had initially planned to invite you to add to Dillon's list of things that students won't need to know.  But the fact is that one reason we, as educators, do not readily recognize this compelling truth and try to make sense of its profound implications is that we can not predict what our children will need to know and not need to know.  It would be nothing more than speculation.
So again, "What do our children need to be learning today?"
Several ideas spring to my mind as I try to unfold this.
Our children need to learn something.
What they need to learn is no longer as important as it use to be.
Increasing the stakes on what they learn does little more than punish our children for our own arrogance.
If what they learn today may not be useful to them tomorrow, then how will they continue to learn what is?
How they learn has become much more important.
Perhaps the most important thing we can help our children learn, is how to teach themselves.
For the fun of it, lets try an experiment.  Rather than speculating on what our children will not need to know, I'd like you to comment on this post with an answer to this question,
What were you taught when you were in school that you have never needed to know?
I'll post a couple of comments to start things off.
Thanks!
Dillon, B. (2012, August 27). [Web log message]. Retrieved from http://edudemic.com/?p=25495
Almost a month ago edtech administration guru Scott McLeod posted a request (How would you revise principal preparation?) for ideas about rethinking university graduate programs for school administrators. The comments continue to come in.
At the point that I was directed to his post, there were already a number of thoughtful and comprehensive ideas, so I decided to add a few less conventional or down right outlandish ones. I later dumped my comment into 2¢ Worth as a draft, thinking it might, at some point, be of interest to you.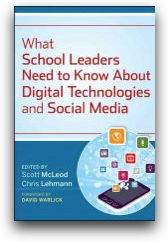 I arrived home yesterday, from the School Librarians' Association of WNY conference, to my copy of What School Leaders Need to Know About Digital Technologies and Social Meda — by Scott McLeod & Chris Lehmann (editors). What a treasure trove, with articles by Kristin Hokanson, Christian Long, Stephanie Sandifer, Vicki Davis, Steve Dembo, Wesley Fryer, Will Richardson, Karl Fisch, Mathew Needleman, Michael Barbour, Richard Ferdig, Sheryl Nussbaum-Beach, Chris Lehmann, Pamela Livingston, Tom Hoffman, John Rice, Dean Shareski, Mary Beth Hertz, Carl Anderson, Richard Byrne, Scott Floyd, Miguel Guhlin, Joyce Valenza, Doug Johnson, Diana Laufenberg, Mark Wagner, Alec Couros, Kevin Jarret, Kimberly Cofino, David Jakes, Liz Kolb, Sharon Tonner, Ewan McIntosh, Jeff Utecht, and Afterward by Christopher Sessums.
With that out, I thought I'd go ahead and post the suggestions that I added to McLeod's conversation.
Make them read and talk about some selected science fiction books. School leaders need to think and make decisions with the next 10, 20 and 50 years in mind. Some of the writings of Cory Doctorow and William Gibson come to mind. "The Singularity is Near" by Ray Kurtzweil might be a good one. I'm sure there are others.
I would suggest that community-building and culture-crafting are two essential skills for school principals. You might figure out a way to include some sort of field trip, possibly virtual, to schools that are exemplary in terms of community and culture and engage future principals in conversations about those schools, including in those conversations the schools' practicing principals and vice-principals, teachers, and students. Future principal might be sent out with microphones and cameras (or iPads) to those schools to create multimedia tours that would be used by future classes.
Require them to research and then design a new school library, retrofit an old building for digital learning, design a brand new school.
They should be able to describe their ideal school, the characteristics of its staff and then create a list of questions to ask prospective employees during interviews that would identify new staff.
Future principals involved in internships would be required to maintain a blog where they describe their experiences, learnings, and insights — understanding that their blogs may become part of the departments growing curriculum. Various blog entries would be selected and featured for current and future students' considerations and conversations.
Much of this would be supported by a learning network of practicing educators that is cultivated by the department's faculty. Educators who are in the program would also, as part of the program, cultivate their own learning networks that could be described and evaluated, and that would support them in their university work and be carried with them into their careers as administrators.